Working With Elastic And A Sewing Machine - Everything You Need To Know!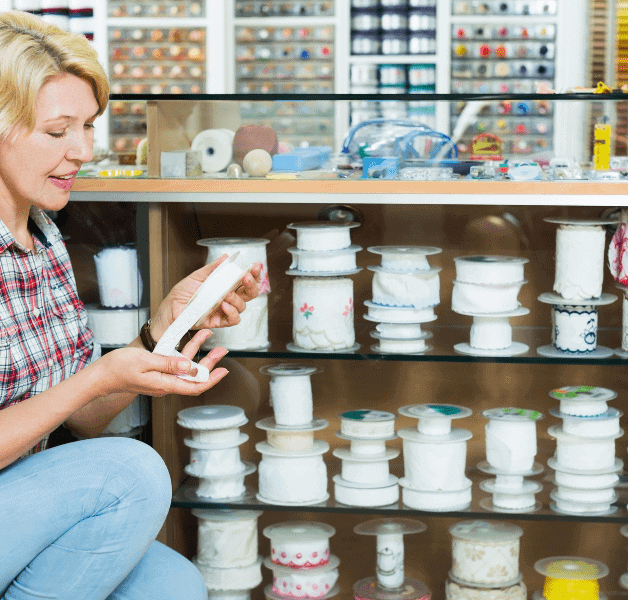 Elastic is such a useful tool when it comes to all things haberdashery. It has so many uses but how do you sew elastic with a sewing machine?
There are a few different methods to sew elastic with a sewing machine. The elastic can be stitched straight into or onto the fabric.
To do this you would use a zig-zag stitch or a straight stitch.
If you are wanting to make a waistband then the elastic will need to be joined together before stitching. This is to ensure they are the correct length.
Are There Different Types Of Elastic?
Yes!
Elastic can come in different widths and thicknesses.
The most common type of elastic to be used for sewing projects is flat elastic.
Whereas for pull cords, elastic cord is most often used, for obvious reasons.
Elastic starts out as a rubber core, threads are then bound around it and that creates the elastic principle.
The most commonly used type of elastic is latex rubber. However, knitted elastics, tend to be latex-free.
Different materials are used to bind the rubber core; polyester, cotton, or nylon is used often.
The material used will determine how much stretch it will have and the duration of its life.
If you're wanting the most versatile option then polyester will see you right. It can go in the washing machine and be dry-cleaned without any ill effects.
Cotton is likely to suffer from being placed in the washing machine and it shouldn't be dry-cleaned.
If you are wanting to use elastic in lingerie or swimwear then nylon elastic should be what you're thinking about.
What Needle Do I Use When Sewing On Elastic?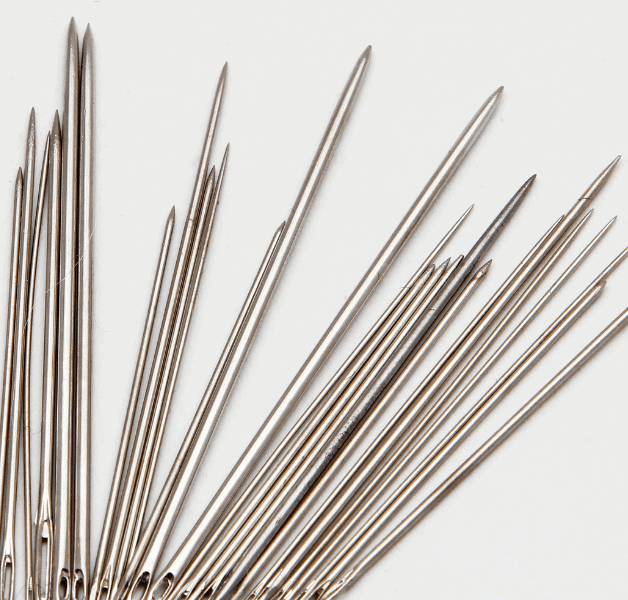 When you're using elastic, you should aim to use a stretch needle.
These are rounded so the point doesn't pierce the fabric, instead penetrates it.
If you can imagine a ballpoint needle, the point is even less rounded than that. The reason being, it makes it better for stitching on elastic.
How To Sew Elastic To Fabric
Elastic can be stitched straight on the fabric and you can use either a straight or zig-zag stitch for this.
However, when you are using elastic to make a waistband you need to join the elastic together first to make sure that they are the correct length.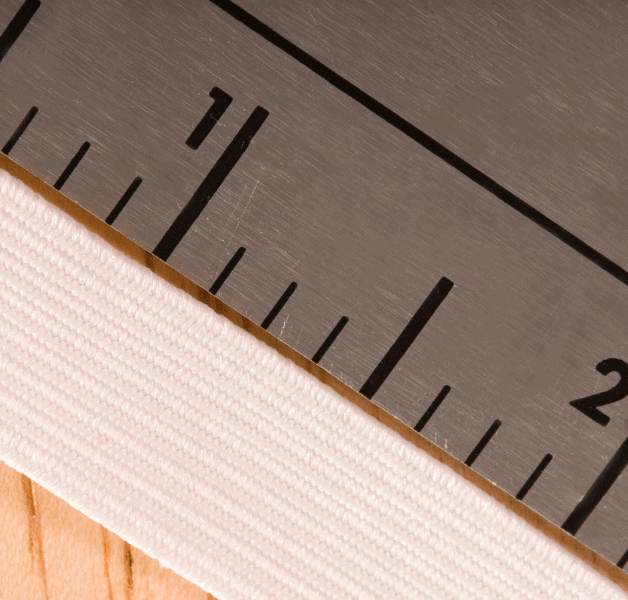 Step One
You will need to measure your fabric into quarter sections. Pin it back into those sections.
Once you've done that, do the same with your elastic.
Step Two
Take the end of your elastic and pin it to the end of the fabric. Secure it in place with a stitch or two.
Now you should pull the elastic tight and pin the next quarter of the elastic to the next quarter of the fabric.
You should hold the elastic tightly enough that it fills the fabric space exactly. Stitch it into place when you're happy with it.
Keep doing this until all of the elastic is stitched onto the fabric.
Casing Elastic or Not?
Getting to grips with sewing elastic into a garment can be tricky, however, there are ways to simplify it.
You can choose to either stitch the elastic straight into the garment or you can make an elastic casing and thread the elastic through that casing.
If you prefer to gather the fabric then opting to sew the elastic directly into the garment may be the best route for you to go down.
However, if you want the elastic to remain flat then using a casing is a good option.
How To Sew Elastic To An Edge
If you are wanting to sew elastic to create a waistband then this is the guide for you!
You should use this method when you're working with wider elastics and a gentle gather is required.
Why use this method?
This method is best for when you need the elastic to be attached to the legs or neck, like in a leotard for example.
You wouldn't often use this method in woven fabric patterns.
Which needles should you use?
Stitching elastic can cause the stitches to skip if you don't use the correct needle and nobody wants that!
In this instance, it is best to use either a ballpoint or a stretch sewing needle as you will be stitching straight onto the elastic.
You can sometimes get away with a standard sewing needle and not experience any skipping of stitches. However, if you do, change it out for one that can be used for stretch.
If you are using all the right tools and your stitches are still skipping, check out our guide as to why this may be happening, it can be found here.
What about the foot?
A sewing foot that is a good all-rounder will often do the job sufficiently when sewing most types of elastic.
However, if you start getting the odd skipping stitch and you're using a stretch needle then you may find a Teflon sewing foot will work better.
A Teflon foot is designed to glide over the elastic, this keeps the stitches moving at an even pace.
What thread should I use?
A polyester thread is perfect for this job.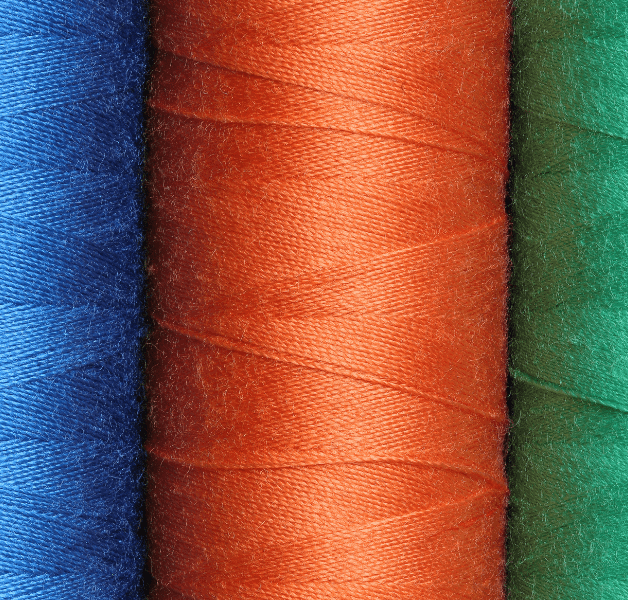 If you can, go for a good quality one as it is less likely to break.
Which elastic is best for this method?
When you are sewing elastic to an edge you should look to use knitted or woven elastic.
The reason for this is that they don't narrow when they are stretched.
Should you be planning on using elastic for leotards or something similar, then it's good to use an elastic that is good at handling sweat and other chemicals.
Ideally, you should use swimwear elastic for these types of projects as the elastic is much more durable!
How To Sew Elastic To An Edge - The Method
Step One
Take your elastic and fold it round in a loop shape.
What you need to end up with is overlapping ends by around ½ inch.
When you have done that take the ends and stitch them together.
Step Two
Take your elastic and divide it up into quarters.
Step Three
Now it's the turn of the garment. It's the same process, it needs to be divided into quarters.
Step Four
Take the elastic and pin it to the edge of the waistband, it should be pinned to what is the wrong side of it.
Line the quarter marks up together.
What you should see is that the edge of the waistband is larger than the elastic? Nice!
Step Five
Now you will need to stretch out the elastic so they match up to the waistband edge.
When they line up, stitch them together, you can use a zig-zag stitch or a serger
Step Six
You'll need to stretch out the elastic for this bit.
The aim is to pin down the elastic on the inside of the waist.
As a guide for size, it will be around the width of the elastic. So fold it down and pin it into place.
Step Seven
Now that the elastic is held in place, it's time for stitching!

As you are working your way down the edge, you will need to flatten it out as you go.
In terms of what stitches to use, it can either be a zig-zag or a straight stitch.
One thing I will say, a zig-zag stitch or a twin needle is a good shout if you're sewing the elastic waistband onto a stretch garment.
That's it! Those are a few different ways and an in-depth look at different types of elastic.
What will be your first elastic project?